A state High Court sitting in Ilorin, the Kwara state capital, on Tuesday, December 13, 2022, sentenced three persons to death by hanging for the rape and murder of a University of Ilorin student, 24-year-old Olajide Blessing Omowumi.
Recall that the convicts invaded Omowumi's residence where she lived with her elder sister on June 3, 2021, and gagged and raped her to death. Her lifeless body was found by her sister covered with bruises and injuries from the attack. Eight suspects were eventually arrested and charged in court. Read here.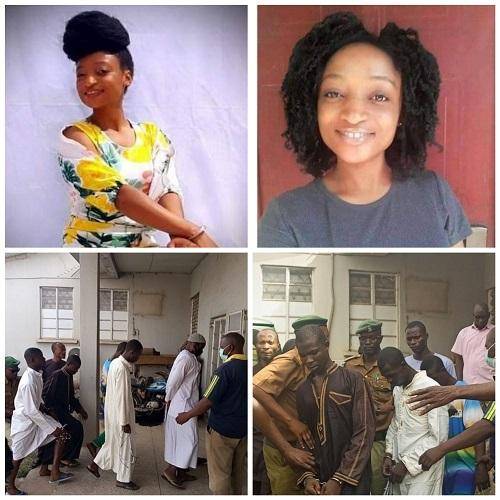 Delivering judgment, the trial judge, Justice Ibrahim Adebayo Yusuf held that the gang had the intention of theft and rape without the intention to kill, however, added that their actions led to homicide.
He convicted the 1st, 2nd, and 3rd suspects; Abdulazeez Ismail, Ajala Oluwatimileyin, and Oyeyemi Omogbolahan, for the offenses of culpable homicide punishable with death, conspiracy to commit robbery and conspiracy to murder.
 while the fourth and fifth accused persons were each sentenced to three years in imprisonment for the offence of theft. The 6th, 7th, and 8th suspects; Abdullateef Abdulrahman, Daud Bashir Aderayo, and Akande Taiye Oladoja were earlier discharged on the basis that they were not found guilty of any charges against them.