Posted by Femcy Ritzy
9th December, 2022   |   Comments
The attention of the management of Federal College of Education (Technical), Gombe has been drawn to to plans by some students to host the 'PEN DAY' to mark the end of their examinations.
Be assured the college management has stand against such assemblies.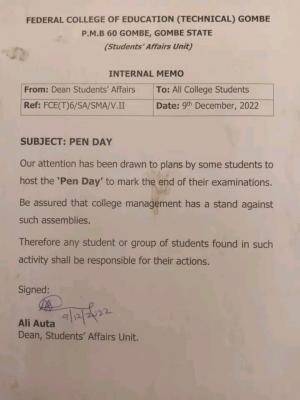 Therefore any student or group of students students found in such activity shall be responsible for their actions.